MARMADUKE
PARKS
Most everyone knows our Park was destroyed by a Tornado in March 1997. A committee was formed to see if it could be replaced or rebuilt. The committee did a real good job in replacing all stands, a new pavillion, a new community building and a new four field lighted Ball Park, and a new concession stand . A new concession stand was built in the center of four new Ball Fields.Something to be proud of is the new Community Building with enough space for Reunions and family sporting affairs.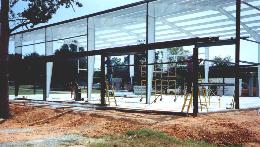 Starting A New Community Building At The Park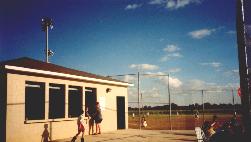 The Concession Stand is in the center of Four new lighted Ball Fields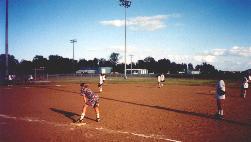 One of the four Baseball fields being used by one of the many Baseball teams that have been organized this year 1999
The Beautiful New Community Center Is complete and ready for use in the Park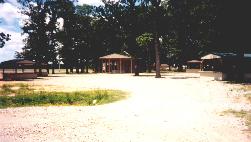 A large pavilion and five concession stands ready to be used for all City activities.