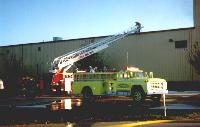 Fireman Auxiliary... Volunteer Fire Department... Police Protection, around the clock... VFW &VFW Auxiliary ...FHA...FFA...Ace Community of Excellence... Senior Citizen Center... County Health Unit... Little League Baseball Org...4H Club.... Annual City Wide Yard Sale... May Festival... Fourth of July Picnic...
Cultural Activities within the County.
Modern library for public use, includes Genealogy room... Greene County Fine Arts Council provides cultural events for the community each year(within 30 miles) ASU Museum and Art Gallery...
Churches
There are least 15 Churches within 12 miles of Marmaduke and are attended regulary.
Hunting And Fishing
Some of best fishing is found in North East Arkansas...Bass, Cat Fish, Trout and many others... Some of the best hunting is located here in North East Arkansas... Deer, Ducks, Turkey, Quail, and many other for those who like to hunt or fish.
Marmaduke has a new city park with a community center building. The park has 3 ball fields with pavillions,rest rooms and playground equiptment, basketball and tennis courts.
Golf
Greene County maintains one 18 hole course and one 9 hole course with watered grass fairways and greens... Other facilities at the course include a swimming pool, tennis courts and club house.
Horseback Riding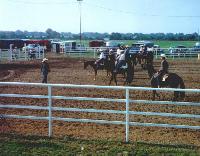 Marmaduke Western Club...Riding today for the youth of tomorrow.