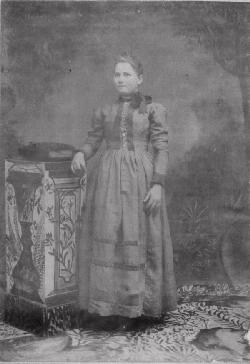 Miss Emma Barton, First Child Born in Marmaduke
Marmaduke's first Store- July 4,1893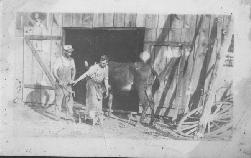 Black Smith, Sam Whitlock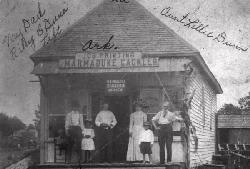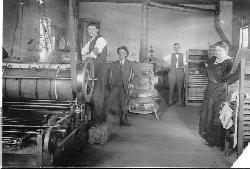 Marmaduke First News Paper est. 1920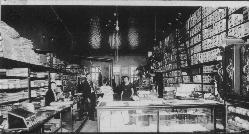 Inside Nettles Store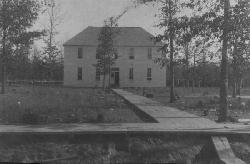 Marmaduke First School Built About 1886 and Burned 1914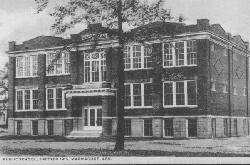 Marmaduke Second School Building Built 1915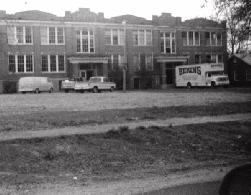 Addition To School built 1940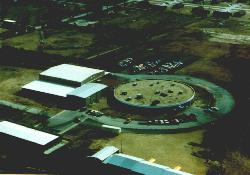 Marmaduke's Modern School Buildings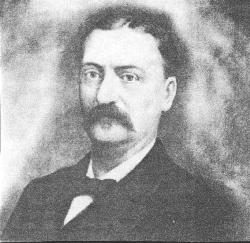 General John S. Marmaduke
When General Marmaduke crossed the StFrancis River in Clay County they traveled South into Greene County to find a suitable Campsite on level ground.They used the camp forHeadquarters and sent out Scout Parties to watch Quantrilland his soilders.The little camp bore Marmaduke's name as a village began to be formed.It was not until 1882,when the "CottonBelt" Railroad laid out the small village and gave it the offiicial name of Marmaduke.
History
According to an interview with Mrs Emma Moore who was 90 yrs of age in 1965 she was the first Child to be borned in Marmaduke.There was only 2 log houses on the site..one where her folks lived and the other where Aunt Lixxie Barton lived.Her parents owned most of the land on which Marmaduke was built.
Business
The first store to be opened in the town was owned by Tommy Ross built where the old Marmaduke Gin Co was located. Goodspeed mentioned in his 1889 history of Greene County that Marmaduke was a small Town on the "Cotton Belt" Railroad consisting of four stores,a blacksmith shop a cotton gin and press Church ,a school house,a saw mill and boarding house. There was about 200 inhabitants living there.
Preaching on the Streets of Marmaduke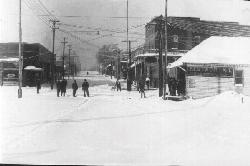 Marmaduke Snow Scene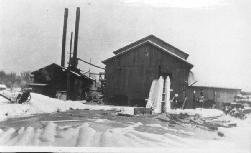 Marmaduke Lumber Mill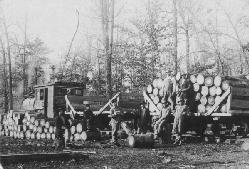 Movings Logs over Old Dummy Line into Mill at Marmaduke
Schools
The earliest school in the area is believed to be at Harvey,s Chapel and another one at Barton about 1 mile north of what is now Marmaduke.We will show a picture of a two story school built about 1882 and burning about 1914. A new brick school was built in 1915 and then in 1940 an addition was added to it.It was 1930 when the first graduating class was graduated under Supt. C W Fergerson.The Marmaduke School is now located on 40 acres of ground ,with attractive modern buildings with a student population of over 700 and teachers exceed 50..For more information see (education Page )