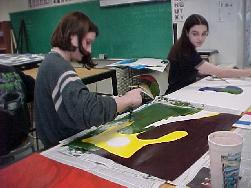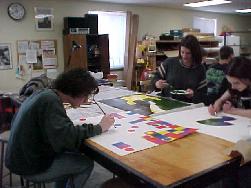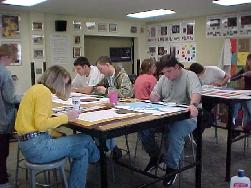 The Marmaduke High School Art Department's first classes began in 1985. At that time the Art Department was located on the East side of the Agriculture Department.Ten years,the art room was built with the capacity size of 25' x 50".
New equipment purchased for the MHS Art Department included; a computerized kiln for ceramics in 1995,a computer in 1996,and computer graphic software and tablets in 1988. In 1998, a digital camera for expanding unlimited use with the computer graphics was added.
Classes scheduled in Art consist of ceramics, Drawing 1, 2, and 3,painting and Crafts. All art courses offer development of technical skills in variety of media,two and three dimensional art, vocabulary,self-expression,aesthetic judgements and creative problem solving.