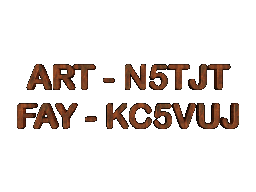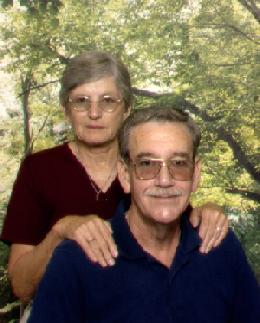 Art and Fay Reese are enjoying retirement after 34 years of farming .
Art's interests are the Farm, Amateur Radio and the Computer.
Fay's hobbies include Amateur Radio and Flower gardening .

Let them hear from you. 73s
10-10 # 59663 Grid Square EM 46
E Mail n5tjt@grnco.net.


Reese Family:
My Wife: Glenda Fay          KC5VUJ
My Son:  Ed                  KC5ZXK
My Grandsons:
  Brad                       KC5ZVV
  Shannon                    KC5ZVU

Our Picture Page

Our Fun Page

Greene County Agriculture

Kim and Brad's Page

Reese Bros.Page


I AM PROUD TO BE A MEMBER OF

American Automobile Association

American Association of Retired Persons

American Radio Relay League

Delta Cotton Co-op., Inc.

Democratic Central Committee

Farm Credit Services of Northeast Arkansas

Greene County Amateur Radio Club

National Rifle Association

SeniorNet


Links to other sites on the Web

My Amateur Radio Page


My Home Town - Marmaduke


County Seat


Arkansas


Eddie Deboard AC5JX


Dale Wikowsky AB5ZC


Mike Nettles KB5WBH


DR. Jay Springman AB5NA


© 1996 n5tjt@rectorarkansas.com


This page hosted by
Tripod