The Marmaduke High School Agriculture Education program was reformed in 1994 when it was clear that a complete and comprehensive agriculture program would serve our students and community needs.From the first year our program has been granted superior chapter status from the State Department. The Agriculture program offers five agriculture classes each semester.These classes meet on a regular class schedule daily. The major philosophy of the Marmaduke Agriculture program is as follows. Since our Nations Foundation has been built on a agriculture and our National Economic survival depends on Agriculture every student must receive at least a basic agriculture education. This means that each Student will learn about agriculture,its career opportunities and the vital role it plays in our Nations economy. Students have the option after their ninth grade year to choose specific classes that will allow them to prepare themselves for a future career in the specific field they choose to enter.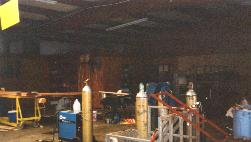 Our program stresses the important impact that agriculture has on our nation and particularly our community. Since 20% of the jobs in the United States are agriculturally related, we believe students must be made aware of the career opportunities that agriculture offers. Our world is changing faster than at any time since the early days of the industrial revolution. This change is more prevalent in agriculture than any other area. Students must be made aware of these technological changes and will be given the opportunity to be a part of them.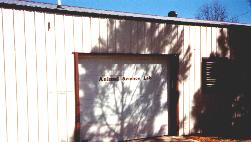 Since our program is a complete one FFA is an integral part of our overall activities. FFA is a national organization for young men and women who are enrolled in an agriculture program. The Marmaduke FFA Chapter(Number AR0251) meets all requirements mandated by the State department to be an approved Chapter. Our Chapter takes great pride in assisting students in their developments.